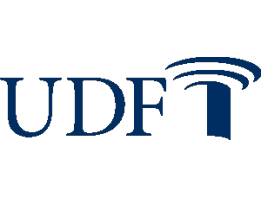 United Development Funding III, L.P.
Description
United Development Funding III, L.P. (UDF III)'s investment strategy is based on financing the acquisition and development of land for median-priced residential housing. Land acquisition is the critical first step in the launching of any neighborhood development. While most traditional real estate investments focus on the end product, UDF III takes advantage of the opportunity to offer solutions to homebuilders and developers long before the sale of the individual home lots.

The intended portfolio of loans will predominately consist of short-term land acquisition and development loans, generally 24 to 36 months in length. The interest income will be scheduled monthly with principal repaid upon sale of the single family lot and will not be contingent upon the construction and sale of individual homes. Through extensive market research and analysis, UDF III will target markets with strong local economies and sustainable growth.

Please note that Net Asset Value (NAV) and Funds From Operation (FFO) are not reported for this asset; refer to the SEC EDGAR Filings link for additional information.
Original share price is the original issuance price of non-traded public REIT shares.
Book value is the most recently published total shareholders' equity divided by shares outstanding.
Many non-traded public REIT managers publish an estimated net asset value ("NAV") per share. To make this calculation, REIT managers rely in part on an estimate of the fair market value of the REIT's real estate investments, then adjust to give effect to other REIT assets and liabilities, including mortgages. The resultant valuation is then divided by the number of shares outstanding to arrive at a NAV per share.
Historic dividend is the recent amount paid by a non-traded public REIT to its shareholders. Dividends are typically distributed quarterly and are subject to adjustment at each distribution period.
FFO is a financial calculcation that is widely recognized in the REIT industry as a measure of operating performance, or cash flow. FFO is defined by the National Association of Real Estate Investment Trusts ("NAREIT") as net income (loss) computed in accordance with GAAP, excluding gains or losses from sales of property, plus depreciation and amortization on real estate assets, and after adjustments for unconsolidated partnerships and joint ventures. FFO was developed by NAREIT as a measure of performance to recognize that income-producing real estate has historically not depreciated consistent with the basis as determined under GAAP.
Property Portfolio
Diversified
Past Auctions
| Date Sold | No. of Shares | Price per share |
| --- | --- | --- |
| Sep 4, 2019 | 2,304.358 | US $1.00 |
| Oct 31, 2018 | 357.262 | US $2.00 |
You are leaving FRE.com and going to a third-party site. FRE and its affiliates are not responsible for the products, services, and content on the third-party site.
Do you want to continue to the third-party site?