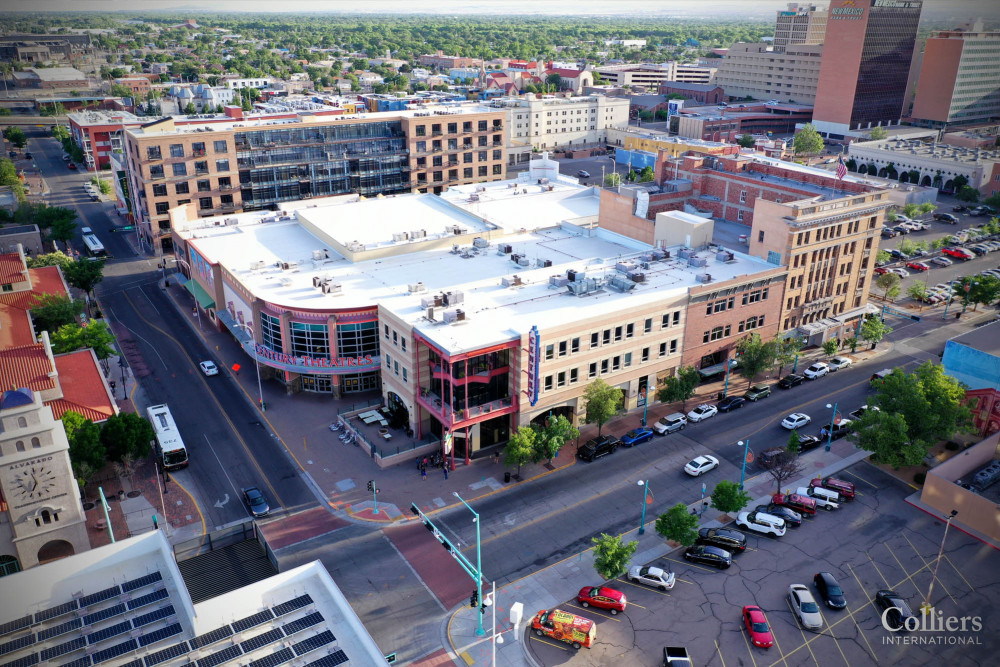 ±100,000 SF Mixed-Use Buildings Downtown Albuquerque
Hospitality/Office/Retail Property For Sale in Albuquerque, NM
The Albuquerque Theatre Block is situated at the gateway to Albuquerque's Downtown. The mixed-use buildings feature the Century 14 Theatre and retail on the ground floor with trendy, upscale offices above.

*** TO ACCESS THE MOST RECENT RENT ROLL AND PROPERTY FINANCIALS, PLEASE SIGN AND SUBMIT THE USER ACCESS FORM FOUND IN THE PROPERTY DOCUMENTS SECTION BELOW ***

Property Features/Highlights:

Value-add asset consisting of a Theatre as the anchor tenant, with retail on ground floor and upscale offices above
Excellent tenant mix with short term leases in-place, allowing for new ownership to capitalize on repositioning the asset or through lease-up
±99,251 SF Rentable Building Area
Opportunity Zone Location
Generous TV & Film Production Incentives
High Traffic and Visibility
Close Proximity to 69+ Restaurants
1-Minute Drive to Downtown
3-Minute Drive to I-25
7-Minute Drive to I-40
7-Minute Drive to Airport
Click the following link below to access information on TV and Film Production Incentives in New Mexico:
www.nmfilm.com
This Auction Plus® auction has concluded and escrow is closed.
Thank you bidders for participating in this auction. If you would like to be informed of future auctions like this one, Click Here to add a saved search. If you have a property you may like us to sell please contact us.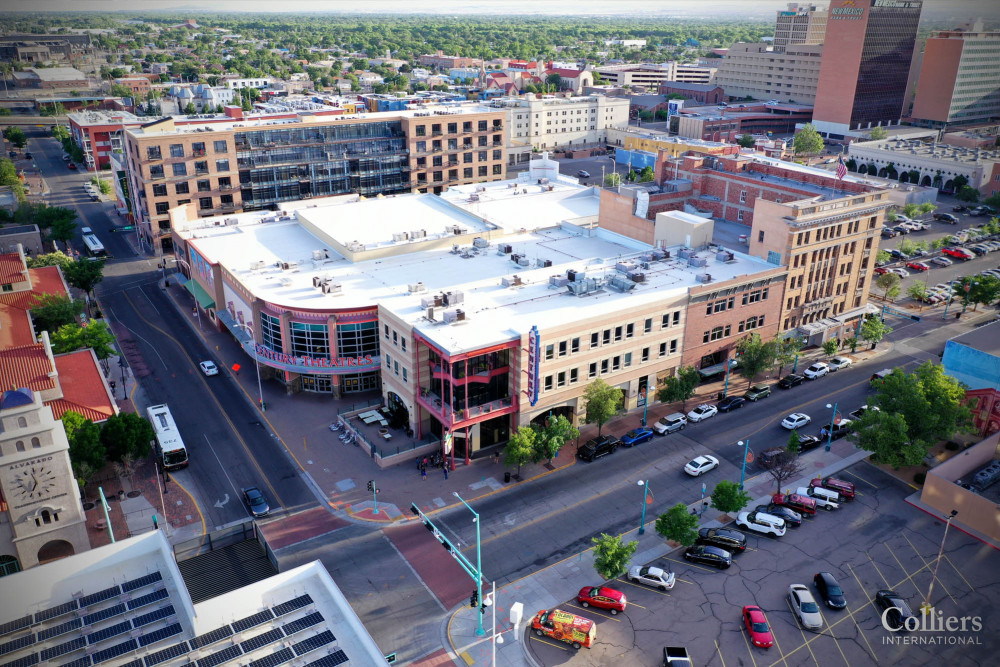 ±100,000 SF Mixed-Use Buildings Downtown Albuquerque
Hospitality/Office/Retail Property For Sale in Albuquerque, NM
The Albuquerque Theatre Block is situated at the gateway to Albuquerque's Downtown. The mixed-use buildings feature the Century 14 Theatre and retail on the ground floor with trendy, upscale offices above.

*** TO ACCESS THE MOST RECENT RENT ROLL AND PROPERTY FINANCIALS, PLEASE SIGN AND SUBMIT THE USER ACCESS FORM FOUND IN THE PROPERTY DOCUMENTS SECTION BELOW ***

Property Features/Highlights:

Value-add asset consisting of a Theatre as the anchor tenant, with retail on ground floor and upscale offices above
Excellent tenant mix with short term leases in-place, allowing for new ownership to capitalize on repositioning the asset or through lease-up
±99,251 SF Rentable Building Area
Opportunity Zone Location
Generous TV & Film Production Incentives
High Traffic and Visibility
Close Proximity to 69+ Restaurants
1-Minute Drive to Downtown
3-Minute Drive to I-25
7-Minute Drive to I-40
7-Minute Drive to Airport
Click the following link below to access information on TV and Film Production Incentives in New Mexico:
www.nmfilm.com