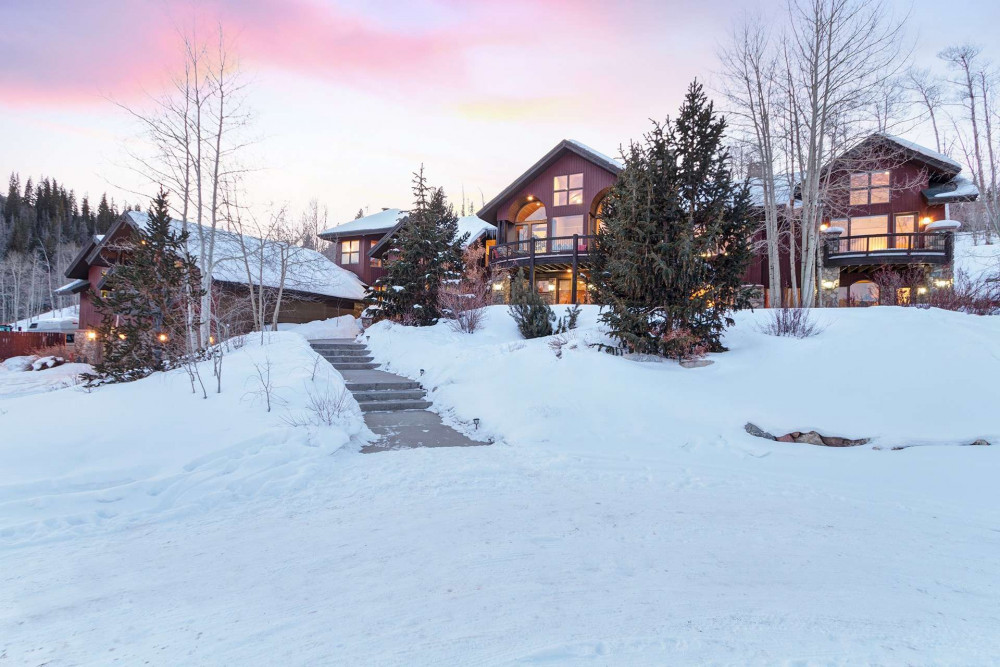 Residential Property For Sale in Silverthorne, CO
Luxury Estate in Silverthorne, CO - ±10,511 SF on 13.36 Acres
Property Highlights:
Located in a private, gated community with a controlled entry point. Ruby Ranch is a very exclusive area of 50 homes on 500 acres nestled between the Eagles Nest Wilderness Area and overlooking the town of Silverthorne.
Gore Range nearby has gorgeous mountains, waterfalls, alpine lakes, snowshoeing, cross country skiing, birding, wildlife viewing, boating, World Class Elk Hunting and Gold Medal Stream Fishing.
Community barn and pasture for your horses.
Summit County boasts 5 world class golf courses, with the Raven Golf Club at Three Peaks just 10 minutes away.
Located 37 miles, a quick 45-minute drive, to Kremmling Airport at McElroy Field. This airport has hangar space available, is a light business jet-rated runway, with 24/7 self-service and no landing fees.
1031 Exchange Eligible - The property has had a great mix of personal owner use, and rental income use. It has a solid rental history with excellent reviews and a separate quarters for on-site property manager. You can easily offset your costs while you are not using it.

Home includes the following features: Deck, Elevator, Fireplace, Gated Community, Guest Bedroom, Guest Suite, Home Office Area, Outside Access, Ranch, Guest Quarters, Bonus Room, Balcony with amazing views of mountain wilderness!
For assistance with our 1031 exchange specialist please visit: https://apiexchange.com/1031-exchange-colorado/
Bid can be contingent upon Inspection
Please contact our preferred lenders at the following link: https://www.megastarfinancial.com/frisco/mfahlquist/ https://summitrealtors.org/golocal-directory/mortgage-lender/laura-lyman/
The auction has ended.
Sign up today so you don't miss out on another auction. To be informed of future auctions like this one, click on the Search link in the menu, set the search criteria and save the search. If you have a property you may like us to sell please contact us.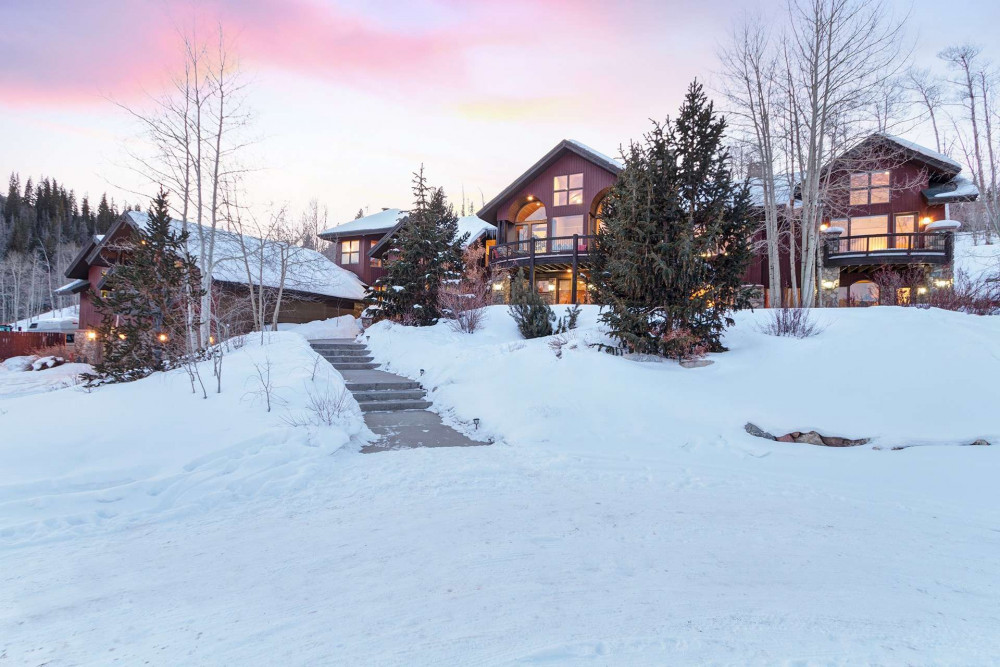 Residential Property For Sale in Silverthorne, CO
Luxury Estate in Silverthorne, CO - ±10,511 SF on 13.36 Acres
Property Highlights:
Located in a private, gated community with a controlled entry point. Ruby Ranch is a very exclusive area of 50 homes on 500 acres nestled between the Eagles Nest Wilderness Area and overlooking the town of Silverthorne.
Gore Range nearby has gorgeous mountains, waterfalls, alpine lakes, snowshoeing, cross country skiing, birding, wildlife viewing, boating, World Class Elk Hunting and Gold Medal Stream Fishing.
Community barn and pasture for your horses.
Summit County boasts 5 world class golf courses, with the Raven Golf Club at Three Peaks just 10 minutes away.
Located 37 miles, a quick 45-minute drive, to Kremmling Airport at McElroy Field. This airport has hangar space available, is a light business jet-rated runway, with 24/7 self-service and no landing fees.
1031 Exchange Eligible - The property has had a great mix of personal owner use, and rental income use. It has a solid rental history with excellent reviews and a separate quarters for on-site property manager. You can easily offset your costs while you are not using it.

Home includes the following features: Deck, Elevator, Fireplace, Gated Community, Guest Bedroom, Guest Suite, Home Office Area, Outside Access, Ranch, Guest Quarters, Bonus Room, Balcony with amazing views of mountain wilderness!
For assistance with our 1031 exchange specialist please visit: https://apiexchange.com/1031-exchange-colorado/
Bid can be contingent upon Inspection
Please contact our preferred lenders at the following link: https://www.megastarfinancial.com/frisco/mfahlquist/ https://summitrealtors.org/golocal-directory/mortgage-lender/laura-lyman/