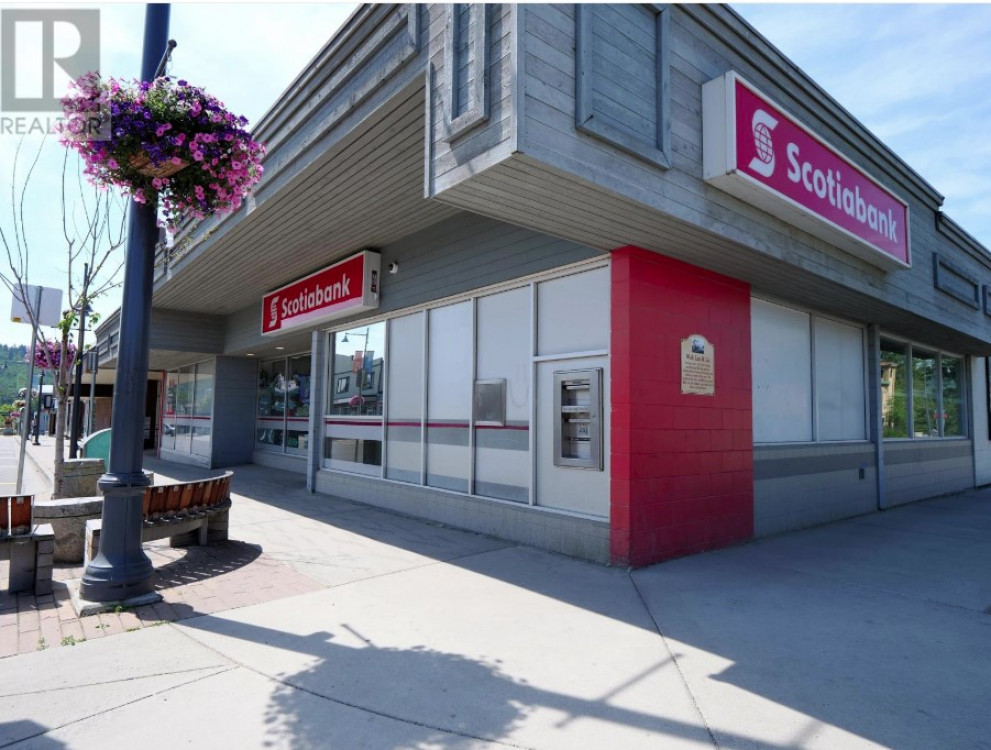 Commercial Property For Sale in Quesnel, BC
Investment Opp - 3 Lots/100% Leased - 7.5% Cap Rate Quesnel, BC
RE/MAX Little Oak Realty and the Future of Real Estate (FRE) are pleased to present the Online Auction Plus Event (allows for contingencies) for this ±16,761 SF Retail Complex ~ 3 Lots ~ Fully Leased Property Located in Downtown Quesnel, BC
Property Highlights:
Fully leased retail complex with 198 ft of frontage on Reid Street and 56 ft on Barlow Ave
Zoned C-3 Downtown Commercial
Anchor tenant is the Scotiabank, along with Service Canada, Keen's Sports, The Healing Room, and Better Homes
Great visibility in a high foot traffic area in the downtown core of Quesnel
Recent replacement has been done for the roof cover (2013), boilers (2016), and
roof top air conditioning units (2015 to 2020)


The information is not a substitute for thorough due diligence. All information contained herein and on
the property profile page pertaining to this auction is from sources deemed reliable but have not been verified for
accuracy or completeness or suitability for any particular purpose. It is presented "as is" and is not warranted or
guaranteed by the Seller or its agents, including but not limited to the Listing Broker, LFC Communications, Inc
and LFC Marketing Services, Inc.
Interested parties shall rely entirely on their own judgment, research, and inspection of the Asset, and are
encouraged to independently verify information and to consult with appropriate legal, financial, and other
advisors and real estate specialists


The auction has ended.
Sign up today so you don't miss out on another auction. To be informed of future auctions like this one, click on the Search link in the menu, set the search criteria and save the search. If you have a property you may like us to sell please contact us.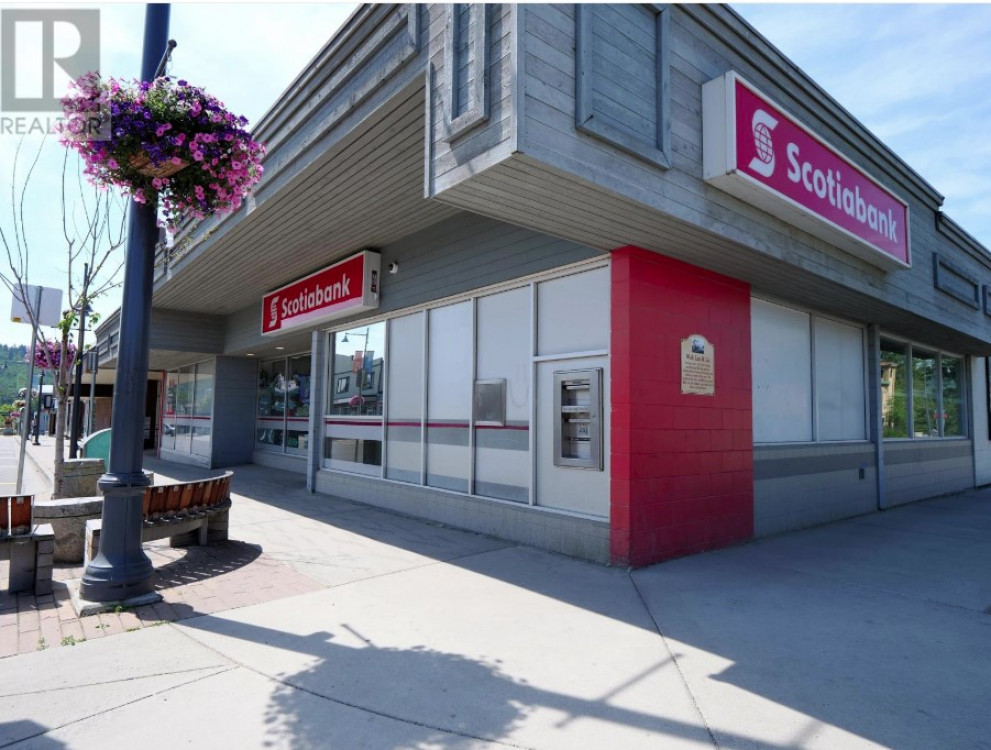 Commercial Property For Sale in Quesnel, BC
Investment Opp - 3 Lots/100% Leased - 7.5% Cap Rate Quesnel, BC
RE/MAX Little Oak Realty and the Future of Real Estate (FRE) are pleased to present the Online Auction Plus Event (allows for contingencies) for this ±16,761 SF Retail Complex ~ 3 Lots ~ Fully Leased Property Located in Downtown Quesnel, BC
Property Highlights:
Fully leased retail complex with 198 ft of frontage on Reid Street and 56 ft on Barlow Ave
Zoned C-3 Downtown Commercial
Anchor tenant is the Scotiabank, along with Service Canada, Keen's Sports, The Healing Room, and Better Homes
Great visibility in a high foot traffic area in the downtown core of Quesnel
Recent replacement has been done for the roof cover (2013), boilers (2016), and
roof top air conditioning units (2015 to 2020)


The information is not a substitute for thorough due diligence. All information contained herein and on
the property profile page pertaining to this auction is from sources deemed reliable but have not been verified for
accuracy or completeness or suitability for any particular purpose. It is presented "as is" and is not warranted or
guaranteed by the Seller or its agents, including but not limited to the Listing Broker, LFC Communications, Inc
and LFC Marketing Services, Inc.
Interested parties shall rely entirely on their own judgment, research, and inspection of the Asset, and are
encouraged to independently verify information and to consult with appropriate legal, financial, and other
advisors and real estate specialists