SIGN UP FOR REAL ESTATE MARKET NEWS & TRENDS×
Nevada is becoming a hot real estate state. In the state's northern desert sits the Tahoe-Reno Industrial Center (TRIC), the largest of industrial center in the world and a home to Walmart, Tesla, Blockchain, and other well-known firms.

But the riches of the TRIC may pale in comparison to the development anticipated by the increased lithium mining across Nevada.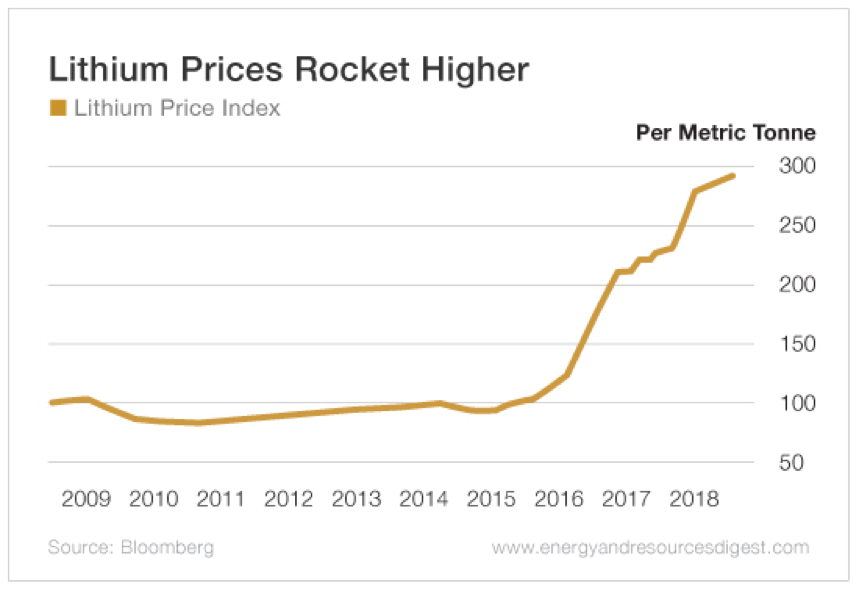 Nevada's latest mining target is located in Thacker Pass, about 230 miles from Reno, and a lot farther from anywhere else. It is there that engineers discovered the country's largest known lithium deposit, buried at the bottom of a prehistoric volcano caldera.
The mining rights belong to Lithium Nevada, which plans to start operations in 2022 and expects to eventually to be providing as much as 25 percent of the world's lithium.
But Thacker Pass won't be the state's first foray into Lithium exploration and mining. 350 miles away in Clayton Valley, is North America's only active lithium mine and there is a lithium mining claim staked for the Amargosa Basin, near Beatty, Nev., just outside Death Valley National Monument.
The industrial center and the increase in mining forays is part of Nevada's plan to expand its revenue and reputation beyond gambling. The lithium excavation operations will help: Over the anticipated 46-year life span of the Thacker Pass mine, it is expected to create 800 construction jobs, 300 permanent jobs and roughly $6.7 billion in state and federal taxes.
Workers there will need the real estate benefits of additional housing, retail, and services.
Lithium is a hot commodity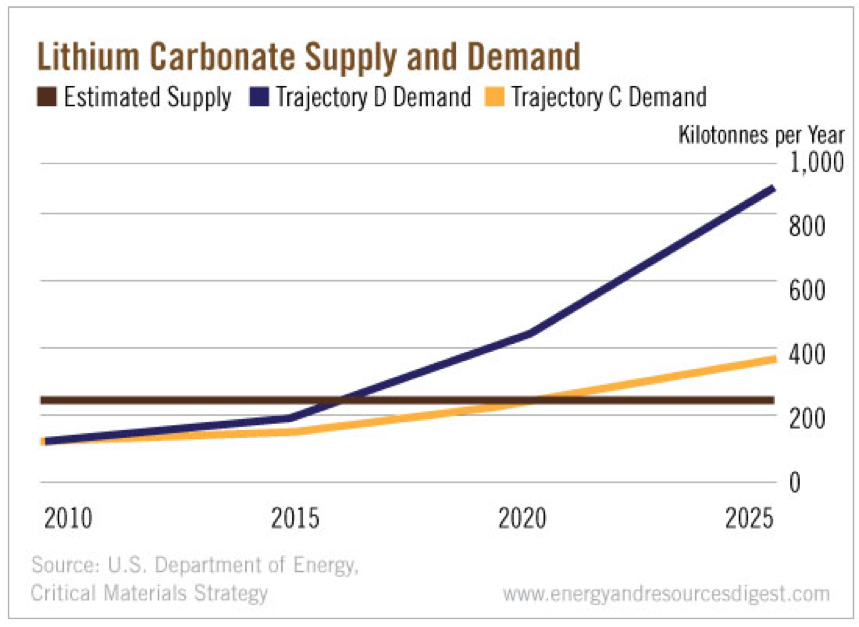 There is good reason for the optimism over the revenue-generating capability of lithium mines. Over the next seven years, worldwide demand for lithium is expected to quadruple as consumers use it for rechargeable capabilities to power phones, computers, and cars.

And though it is a small percentage of its demand, lithium is also used as a psychiatric medication to help treat major depressive disorders and is considered by the World Health Organization to be one of the safest and most effective medications needed in a health system.
The increase in lithium mining through the construction of a state-of-the-art sulphuric acid plant and an accompanying processing plant is not without environmental concerns, however, Lithium Nevada insists that development will be controlled, safe, clean, and efficient.
"Were going to great lengths to study the impacts that this project will have on water, on wildlife, and on the surrounding areas," says a company spokesperson.
Looking to take advantage of this 21st century "Gold Rush"? FRE has an extensive inventory of industrial ready parcels along the I-80, with some properties just minutes away from the Thacker pass mine.
Visit FRE.com/294B1 for available inventory.