SIGN UP FOR REAL ESTATE MARKET NEWS & TRENDS×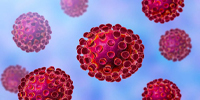 There is an obvious and necessary focus on the U.S. economy due to the upheaval caused by the worldwide COVID-19 pandemic.
For reasons unknown, however, the overwhelming majority of the media reports on the economy have centered on Wall St. and the stock market. That may be justifiable due to the broad reach of the stock market's participating corporations and investors, but it is also a narrow approach as there are other economic segments that help drive the nation's growth.
Chief among those is real estate, which contributed approximately $1.15 trillion to the nation's economic output in 2018.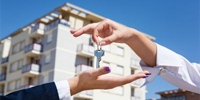 As we emerge from the pandemic and return to our former way of life, there are unprecedented real estate opportunities that are made even easier thanks to the recent advancements in remote communication.

Those opportunities are so great that it is hard to remember when a real estate investment made more sense, particularly when you consider:
Interest rates are at rock bottom. Since the virus outbreak began, the U.S. Federal Reserve bank has implemented two emergency interest rate reductions, bringing them to historic lows.
Inventory is healthy. Prior to the pandemic, the real estate market was tight. Demand for residential and commercial property was strong and inventories in some regions of the country were low. Since the pandemic, however, buying and selling has come to a near-standstill while buyers and sellers wait for signs of life in the market.
Buying and selling is easier. One COVID-19 development that is surprising many people is the scope of transactions that can be conducted online. Education at every level is being conducted remotely, as are business meetings, cooking classes, fitness sessions, and so on. Real estate is no different, though we've known that since 2004 when we implemented a ground-breaking platform to conduct a complete real estate auction transaction online.
So, what are the next steps? There are already signs that the real estate marketing has flattened its curve and that interest is rising. CNBC.com reported in late April that new home sales were starting to rise. At least one key real estate search engine reported at the same time that search traffic was rising.
This, in short, means that demand, while volatile, is still a force to be reckoned with. Currently, there are unprecedented opportunities, but it is not likely that they will last too long. As we recover, interest rates will rise, inventories will tighten, and the real estate options we see today for buyers and sellers may not be available tomorrow.


Watch below as Bill Lange (CEO of FRE) joins a panel of commercial real estate experts hosted by biproxi to discuss the future of the commercial real estate industry and how online auctions present the best way to sell commercial real estate moving forward:
Introducing Your Expert Panel Members:
William Lange - CEO of FRE Founder of The Future of Real Estate (FRE)®, the first end-to-end online auction platform, with more than $10 Billion in property auction sales across Europe, the Middle East, Australia and the Americas.
Rick Sharga - CEO of CJ Patrick Company Founder of CJ Patrick Company, a consulting firm that helps real estate, financial services, and technology companies develop a position of competitive advantage and use it to drive business strategy, marketing, and sales.
Michael T. Fay -

Chairman, US Capital Markets


Michael has been involved with over $12 Billion in closed transactions, specializing in capital markets, REO and note sales, as well as strategy and implementation for large national corporate real estate accounts.