Case Studies
2 Million Acre Land Auction, Nevada, USA
SUMMARY: Sold nearly 2 million acres of undeveloped land in Northern Nevada.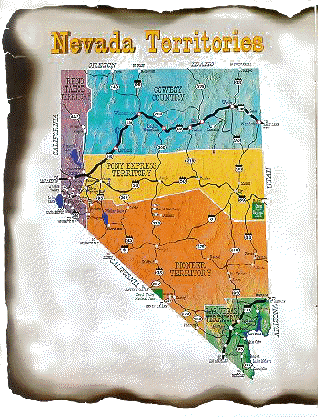 CHALLENGE:In one of the largest single sales of undeveloped acreage in recent US history, the LFC Group of Companies was chosen by Morgan Stanley and their subsidiary, Nevada Land and Resource Company, to market and sell more than 2 million acres of undeveloped land located in Northern Nevada.
Stretching from nearly the California border to the Utah border along Nevada's Interstate 80, this land was originally granted by the United States government in 1862 to the Central Pacific Railroad in sections, or 640-acre parcels, on each side of the railroad's right-of-way. Morgan Stanley purchased the property and its related mineral rights in a single transaction and then enlisted LFC to market representative parcels in order to establish an overall property value. In this regard, it was determined that the initial offering would comprise 500 parcels totaling approximately 320,000 acres.
IMPLEMENTATION:LFC believed that the market for these one-of-a-kind properties was literally worldwide. Further, because each parcel had its own unique characteristics, we felt that a sealed bid auction format would achieve the highest value for each parcel offered to the public. Once the representative parcels had been selected by LFC's field personnel, we assisted the seller in obtaining necessary land sale approvals from the State of Nevada. After obtaining the required approvals, LFC commenced designing and producing collateral materials, including a 20-minute videotape, and advertisements that would be utilized during the upcoming international advertising/public relations campaign.
After approximately 6 months of preparation, LFC launched a worldwide marketing campaign with special emphasis on Europe and Asia. Auction sales seminars were held by LFC sales personnel in London, Hong Kong, Tokyo, Vancouver and various cities throughout the United States.
RESULTS: This 45-day auction marketing campaign produced over 25,000 inquiries from prospective buyers from every state in the United States and from over 34 other countries throughout the world. The worldwide response for this pristine, undeveloped property was truly incredible. The auction day event produced over 2,000 sealed bids with almost all of the offered parcels going under agreement. LFC also received bulk offers from parties interested in purchasing the entire property portfolio.
This very successful auction marketing campaign allowed the owner to establish a value for the remainder of its parcels and approximately 3 months after the sale, the remainder of the property was sold in bulk to a Canadian investment company.
CLIENTS & BROKERS WE'VE WORKED WITH
We've successfully auction marketed and sold commercial real estate and residential real estate for large financial institutions, government agencies, international brokerages, developers, residential builders and private sellers across the globe.