Case Studies
Chase Bank Building-Painesville, OH, USA
SUMMARY: This auction for a property from a global asset management/investment firm clearly demonstrated the one key difference between our auction marketing approach and the auction liquidation model of other companies. The convenience for buyers in an online auction versus an on-site auction event, which limits the buyer pool to those who are available on the specific day and time, was proven to be a significant advantage because the high bidder, and ultimately the new owner of the building, was from the Heping District in Tianjin, China, and the under bidder was from Ottawa, Canada.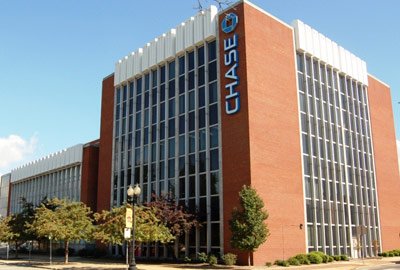 CHALLENGE: This Chase Bank anchored building, located adjacent to City Hall and the County Courthouses in Painesville, struggled with anemic sales interest like so many of the buildings in the area. The Seller had not used an online auction in the past, only outcry auctions, and decided to put the two models to the test. A similar building in another part of Ohio was listed with a traditional outcry auction company at the same time we initiated our campaign. When their auction day arrived, all the reasons why an outcry auction is not the best choice surfaced; attendance looked sufficient but because there was no real evidence of bidders, the opening bid was not met, so the auctioneer had to lower it a few times until finally a bidder stepped forward with a bid that was nearly half of the initial opening bid. The objective of our online auction campaign was to accelerate the sales cycle and maximize ROI.
IMPLEMENTATION: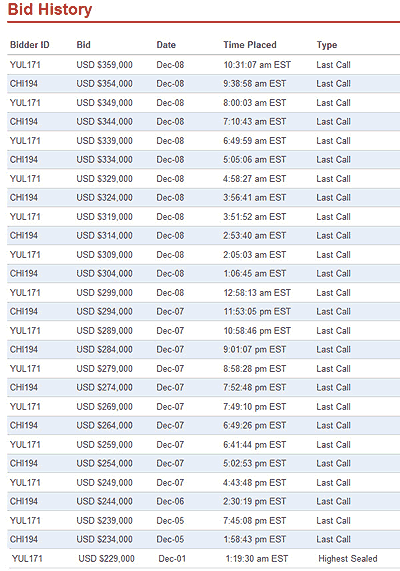 To launch our 45-day auction marketing campaign, we installed on-site and off-site signage to attract local buyers and also embarked on an extensive email campaign to attract brokers and investors. The marketing campaign attracted over 1200 unique visitors to the property's webpage and 44 registered users.
RESULTS: The initial bid deadline of December 1st saw a highest sealed bid of $229,000; this is where any other auction format, such as an outcry auction, would end. Yet with our patent-pending bid extension feature, Last Call®, bidding continued for another five days, with four qualified bidders continuing to place bids in day-to-day extensions, and then another 15 hours of hour-to-hour bid extensions, resulting in an additional $130,000, thus achieving our goal of maximizing the ROI for the seller.
CLIENTS & BROKERS WE'VE WORKED WITH
We've successfully auction marketed and sold commercial real estate and residential real estate for large financial institutions, government agencies, international brokerages, developers, residential builders and private sellers across the globe.