Case Studies
Condo Portfolio Auction-Savannah, GA, USA
SUMMARY: Freedom Realty Exchange successfully sold 30 units in less than 3 months in a declining market, greatly exceeding seller price and expectations.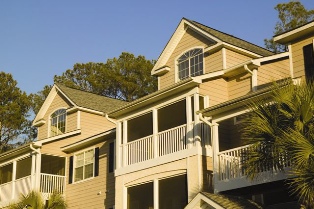 CHALLENGE: Montecito Property Company, a developer with over 50 years' experience, found itself with 30% unsold inventory at the completion of its Mercer Point condominium development in Savannah, Georgia. With the housing slump just gaining momentum in the summer of 2007 and an abundance of competing inventory in the area, selling the remaining inventory would be no small task.
IMPLEMENTATION:The Mercer Point condominium project is located on Whitemarsh Island in Savannah, Georgia. This development is located just minutes from the heart of Savannah's Historic District. With amenities such as a 6,500-square-foot clubhouse, lighted tennis courts, a fitness center and a resort-style swimming pool with cabana, the community was perfect for a vacation property on the Georgia coast.
The condominium project fell victim to the housing slump that began in the summer of 2007, just as the project was completed. Having sold 70% of the units prior to completion, Barry Gillingwater, a principal of Montecito, did not want to get stuck holding the remaining inventory. The Savannah area had experienced massive development throughout the previous few years and there was substantial inventory in the surrounding areas.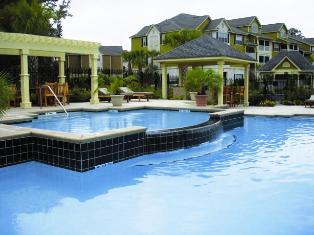 Our auction marketing professionals strategically approached the campaign by allocating nearly half of the available inventory, twenty units, to an online auction on FRE.com and focused buyer interest on the select portion of inventory for auction. LFC's in-house marketing agency, LFC Communications, Inc., embarked on a national advertising campaign, placing ads in local and regional publications like the Savannah Morning News, the Atlanta Journal-Constitution and the Gainesville Sun, and nationally in USA Today, attracting prospective buyers from Georgia, South Carolina, Florida, New York and even as far as California. Most importantly, the auction received substantial public relations exposure and media coverage with a print feature in the Savannah Morning News and a consumer feature on the evening news broadcast of a local NBC affiliate. Such media exposure and press coverage proved to be very valuable to the auction marketing campaign as bidders from all over the country competed for the units, pushing the auction into "Last Call" for nearly two weeks. The momentum of the auction marketing campaign led to an equally successful post-auction campaign to sell out the remaining inventory.
RESULTS:At the end of the campaign, the majority of Montecito's standing inventory at Mercer Point was sold in less than three months! After all twenty units in the auction were sold at the end of "Last Call," the pent-up demand from the many interested buyers sold the rest of the units during the post-auction sale.
CLIENTS & BROKERS WE'VE WORKED WITH
We've successfully auction marketed and sold commercial real estate and residential real estate for large financial institutions, government agencies, international brokerages, developers, residential builders and private sellers across the globe.