Case Studies
Homebuilder Closeout Auction- Central Valley, CA, USA
SUMMARY: LFC successfully sold more than 50 newly constructed homes in three communities spread across a wide geographic area.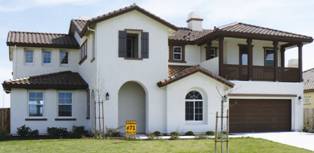 CHALLENGE:A homebuilder was left with standing inventory in 3 different community developments spread across more than one hundred miles in Central California. With the housing slump in full effect in early 2008, time was of the essence in selling this inventory of homes.
IMPLEMENTATION: As a regional homebuilder of Northern California communities for nearly thirty years, Pacific Mountain Partners was greatly affected by the credit crunch and ensuing housing market slowdown in early 2008. The company had several brand-new communities with a considerable amount of unsold inventory across the California Central Valley, including Countryside in Kerman, Eagle Meadows in Gridley and Citrus at Mossdale Landing in Lathrop. After hearing about the LFC Group of Companies' Freedom Realty Exchange online auction marketing program, Steve Prevost, Chief Financial Officer at Pacific Mountain Partners, decided it would be the most effective and efficient sales method to move the company's standing inventory and fill its neighborhoods with happy homeowners.
The LFC team was presented with a unique challenge. In an attempt to cover a broad target market, LFC's in-house marketing agency, LFC Communications, Inc., placed print ads in large regional publications such as the San Jose Mercury News, the San Francisco Chronicle and the Sacramento Bee, and in smaller local publications like the Stockton Record, the San Joaquin Herald and the Fresno Bee. Extensive signage along the major freeways in the area, including Highway 99 and Interstate 5, and 60-second radio spots also brought many prospective buyers to the FRE.com website.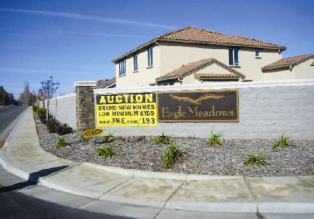 LFC's public relations team successfully pitched a story about the auction to the Stockton Record; and a CBS affiliate in Sacramento featured the Lathrop homes on their morning and evening news programs, calling online auctions "the newest home buying trend" to hit Northern California. The segment was then picked up by broadcast news affiliates across the country, including stations in Seattle, Fresno, San Diego, Los Angeles, Palm Springs and even as far as Greensboro, North Carolina, and Jacksonville, Florida. The TV coverage sure caught some attention; over the following week, there was a flood of traffic on FRE.com, resulting in thousands of new registered bidders for the Central Valley auction campaign.
RESULTS: One hundred fifty bidders from across the country competed online for the homes from their own computers, placing nearly 500 bids throughout the auction campaign. The flurry of bidding activity pushed the auction into "Last Call," LFC's patent-pending feature that automatically extends the bid deadline as bidders continue to compete for the homes. Last Call® bidding continued for fourteen days. Using the database they had compiled over the 60-day campaign of more than 400 registered prospects, the LFC auction team also sold a few remaining units through post-auction sales. At the end of the day, not only were the buyers thrilled with their beautiful new homes, but Steve Prevost and Pacific Mountain Partners were happy to have sold more than fifty homes in less than three months to finally make their communities complete.
CLIENTS & BROKERS WE'VE WORKED WITH
We've successfully auction marketed and sold commercial real estate and residential real estate for large financial institutions, government agencies, international brokerages, developers, residential builders and private sellers across the globe.