Case Studies
Luxury Estate Auction-Dana Point, CA, USA
SUMMARY/CHALLENGE: The builder of this luxury villa had tried for over a year to market it conventionally without success. He elected to use the LFC Group of Companies Freedom Realty Exchange auction marketing program due to the fact that it has an international marketing capability and its online bidding process creates a sense of buyer urgency.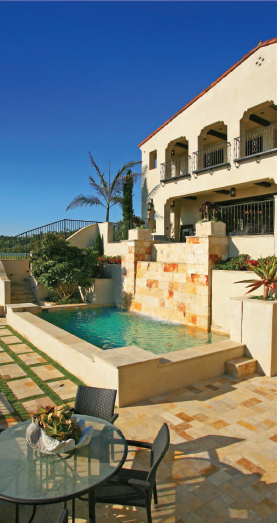 Luxury coastal living and stunning ocean views defined this exquisite Santa Barbara-style custom beach home in the charming beach town of Dana Point, California, USA. Located on a single-loaded cul-de-sac in The Strand at Headlands, Southern California's last and most exclusive beachfront community, this tri-level estate came complete with a soundtrack of gentle ocean waves and offered breathtaking panoramic views of the Pacific Ocean and nearby Catalina Island, whose backdrop made for truly one-of-a-kind sunsets.
This stunning home of approximately 8,300 square feet included 5 bedrooms, 6 full baths and 2 half baths, an expansive gourmet kitchen with professional chef quality appliances and a butler's pantry leading to a second kitchen.  From the great room, one could step outside through the large sliding glass door to the dual-level patio to enjoy the famously beautiful weather and cool ocean breezes of the Southern California coastline. The top level features included numerous seating areas and an infinity spa with a cascading waterfall into the larger salt water pool below.
IMPLEMENTATION: So how did LFC convey the above described residential luxury to targeted potential buyers worldwide? We utilized extensive Internet search engine advertising, which resulted in over 12,000 "clicks" to the FRE website that translated into more than 400 registrations, 107 property by-appointment tours and 3 bidders form Japan, Canada and the United States who placed initial sealed bids above the US$6,900,000 minimum bid amount.  Since the seller's release price was over US$9 million and since all of the initial sealed bids were below US$8 million, LFC elected to tender individual counter offers rather than transition the auction into its online Last Call® bidding format. Eventually, the Japanese bidder "won" the property for US$8,600,000 with a 30-day, all-cash closing.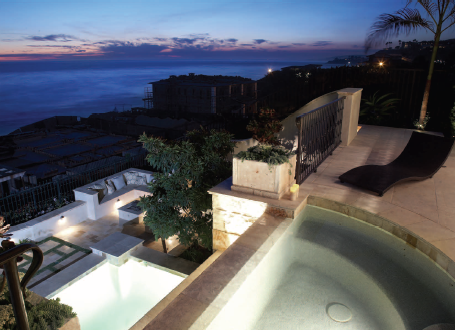 RESULT: The significant factor in this sale was the fact that the Freedom Realty Exchange website is offered in 5 languages (German, English, Spanish, Arabic and Chinese) and is fully mobile device compatible. Our Japanese buyer, who speaks English, became aware of the property from a moving LED billboard in downtown Tokyo and he had accessed the property on the FRE auction web page using his iPhone.
CLIENTS & BROKERS WE'VE WORKED WITH
We've successfully auction marketed and sold commercial real estate and residential real estate for large financial institutions, government agencies, international brokerages, developers, residential builders and private sellers across the globe.