Case Studies
Multi-state Property Portfolio-AZ, CO, MO, NC, USA
SUMMARY: After the successful conclusion of a previous auction campaign, this financial institution client entrusted our auction marketing team with another group of properties located across four states.
CHALLENGE: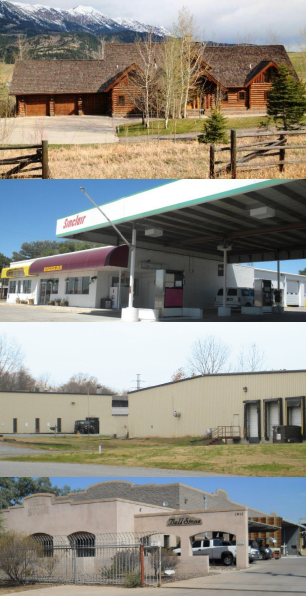 The properties consisted of a former family fun center, an office-warehouse property and a luxury log cabin in Montana; an industrial building in North Carolina; a partially leased industrial/office building and a former auto repair and convenience store in Colorado; and an office/industrial building in Phoenix, Arizona - and the client required that they be sold and closed by 4th quarter.
IMPLEMENTATION: The auction manager and marketing team conducted comprehensive research on each property and the local markets to gather all important documentation to upload to the property pages on FRE.com. An extensive on-site and off-site signage plan was devised, coordinated and installed. With the property types in this portfolio and their scattered locations, the in-house advertising agency developed multiple campaigns to run parallel to each other while targeting different buyer audiences. The advertising campaigns utilized email, web, direct mail and public relations. Print ads were placed locally, regionally and even nationally. Individual email blasts were developed for the co-brokers on each property enabling them to market the auction to their own buyer/broker databases.
RESULTS: The culmination of the 60-day advertising campaign resulted in nearly 8,000 visits to the auction webpages and 184 registered prospects. Once the seller invoked Last Call® on the industrial property in Phoenix, several interested buyers placed online bids conveniently and securely on the website. After four days of bidding, the final bid was 19% higher than the highest sealed bid, clearly demonstrating the effectiveness of Last Call and the benefits of a fair, transparent and open bidding process.
CLIENTS & BROKERS WE'VE WORKED WITH
We've successfully auction marketed and sold commercial real estate and residential real estate for large financial institutions, government agencies, international brokerages, developers, residential builders and private sellers across the globe.