Case Studies
Prime Development Land-Orland, CA, USA
SUMMARY: Combining a proven auction platform with a versatile, agile marketing team, LFC has successfully sold numerous commercial, residential and land properties for a variety of institutions, from small community banks to large national entities.

CHALLENGE: Like many banks across the country, this particular bank client was overstocked with inventory left over from the housing bubble and had struggled to unload some of their more challenging REO assets, such as a nondescript 53.2-acre land parcel in the small California town of Orland.
Located just outside the city limits of this northern Sacramento Valley town, this site was partially graded and zoned for residential development. The land had a tentative tract map approved for 208 residential lots, 64 of which have reached final approval.
Traditional marketing techniques with commercial brokerages failed to break through the clutter in a region saturated with similar foreclosed land. The property had languished on the Bank's books for nearly two years before the bank contracted LFC to run an online auction marketing campaign.
IMPLEMENTATION: After conducting thorough research of the market and concluding that this property held the greatest appeal to a local developer, LFC launched a comprehensive and concentrated marketing campaign, combining print and digital advertising with an extensive public relations outreach to local and regional press. The auction marketing campaign lasted nearly two months, producing 1,366 visitors to the auction web page and 64 registered users, 10 of whom submitted bid deposits in trust.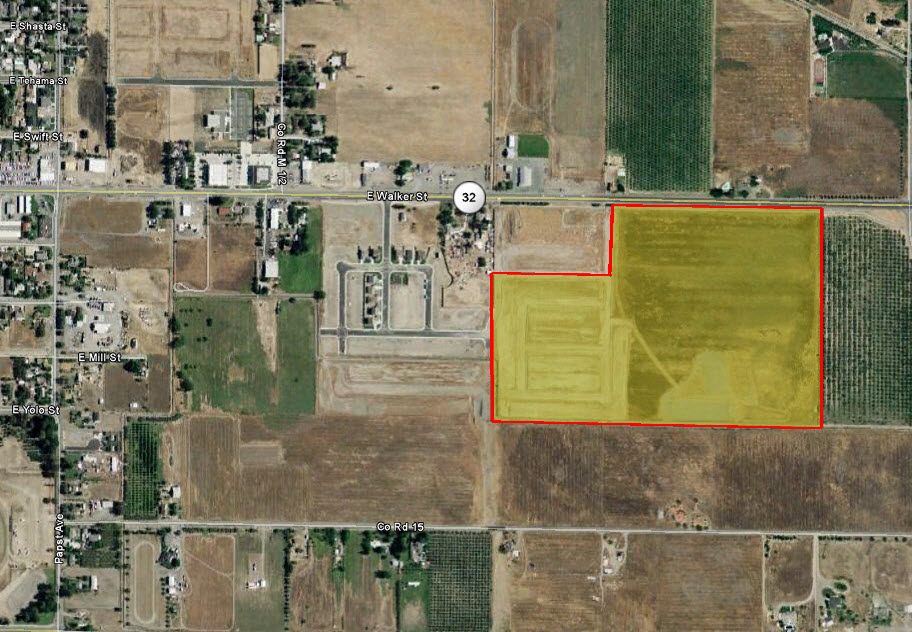 This Orland property dwelled on the market at a list price of $250K for almost two years. Recognizing the need to attract buyer interest, LFC set the minimum bid at $110K. The strikingly low minimum bid succeeded in grabbing market attention. By March 25, 2010, the day of the initial bid deadline, LFC had received several sealed bids, with the highest exceeding $219K.
In this Orland auction, Last Call®, LFC's patent-pending bid extension feature, lasted for 22 days as ten bidders aggressively competed against each other for this development opportunity. In the end, Last Call® had generated an additional $340,497, or 155%, in return revenue, bringing the final sales price to $560,000. Below is just a snapshot of the furious Last Call® bidding that characterized this auction.
| | | | | |
| --- | --- | --- | --- | --- |
| | Bid Amount | Bidder | Bid Type | Date |
| | $560,000 | LAN938 | Last Call | 4/16 |
| | $490,000 | LEE040 | Last Call | 4/9 |
| | $430,000 | LAN938 | Last Call | 4/6 |
| | $380,000 | CHE262 | Last Call | 4/4 |
| | $330,000 | KAN563 | Last Call | 3/31 |
| | $250,000 | SU0762 | Last Call | 3/29 |
| | $230,000 | HAC256 | Last Call | 3/29 |
| | $219,503 | DEC381 | Highest Sealed Bid | 3/23 |
RESULTS: LFC successfully sold this large land parcel in Central California in less than three months, utilizing Last Call®, a unique bid extension feature, to ensure every last dollar of revenue was realized for the client. The final sales price of $560,000 was more than double the previous listing price.
CLIENTS & BROKERS WE'VE WORKED WITH
We've successfully auction marketed and sold commercial real estate and residential real estate for large financial institutions, government agencies, international brokerages, developers, residential builders and private sellers across the globe.