Case Studies
Residential Development Parcel-Huber Heights, OH, USA
SUMMARY: Having conducted a conventional "outcry" or live auction in the past and not pleased with the services of the auction company or the outcome of the campaign, the bank realized it was time for a 180° change in their marketing strategy. It was the right decision because after the online auction on FRE.com, the property sold above their reserve price and closed in less than 30 days.
CHALLENGE: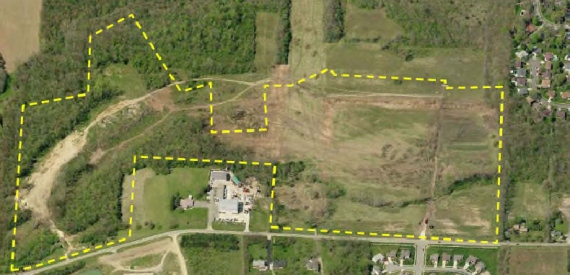 After 2 years of conventional marketing efforts to sell a 75-acre land parcel zoned R-4B for single family development, the listing was stale. The U.S. financial institution that owned the property, one of the top 5 in the nation, was incurring holding costs, experiencing value deterioration and subject to liability of property ownership.
IMPLEMENTATION: Believing that the buyer was local and already aware of the property, the LFC auction team encouraged the seller to set an aggressively low minimum bid to ignite interest and motivate potential buyers. The auction marketing campaign launched in April on FRE.com with email blasts announcing a minimum bid of $199,000 - under $2,700 per acre. During the 45-day advertising campaign, the property's auction page received over 3,000 hits resulting in 18 individuals converting into registered prospects by signing confidentiality agreements and reviewing the property due diligence material and auction documents.
RESULTS:
On June 21st, the initial bid deadline and where a conventional outcry auction would end, a highest sealed bid of $310,000 was revealed. After consultation with LFC, the seller agreed to transition from the opaque Sealed Bid format to the transparent Last Call® bidding format. Last Call extended the bid deadline to June 25th and then continued automatically extending the bid deadline day to day. After 10 days of competitive online bidding, the bid extension increments were reduced to 1-hour intervals with six bids placed during the final hours of the auction. In the end, the final high bid amount of $460,000 exceeded the seller's unpublished reserve price and the "all cash" sales closed in less than three weeks. The additional $150,000 generated for the seller through LFC's patent-pending Last Call bid extension feature could only have been realized on FRE.com.
CLIENTS & BROKERS WE'VE WORKED WITH
We've successfully auction marketed and sold commercial real estate and residential real estate for large financial institutions, government agencies, international brokerages, developers, residential builders and private sellers across the globe.