AMP® Your Real Estate Sales
Your journey towards successful marketing in REO starts right here. Seamlessly partnering with your real estate professional, AMP® DRIVES SALES in an ACCELERATED TIME FRAME.
Simply sign up below to request a FREE PERSONAL DEMO!
AMP® is a registered trademark representing the Future of Real Estate's Accelerated Marketing Program
MARKET DON'T LIQUIDATE!
The Future of Real Estate provides a global solution to help you market and sell REO property, quickly and at the highest price point!

Unlike other auction companies we focus on targeted marketing, not liquidation. This provides your REO property with a tremendous advantage over traditional methods.

Rest assured, the value of your REO property is protected by the following safeguards:

Unpublished Reserve – if the final high bid doesn't meet or beat your reserve price you are under no obligation to accept it.

Sealed Bid – all auctions begin in sealed bid to protect the price point of the property. If, no acceptable bids are received, we will remarket the property to a new group of potential buyers.

Last Call® – is the true power of the program. A day-to-day bid extension where the highest sealed bid is posted and buyers are invited to competitively bid against each other, driving the price up! If, a bid is received within the last call time-frame the clock automatically resets for another 24 hours, giving everyone a fair chance to increase their bid.

Integrity – unlike some auction companies, who shill bid their auctions (run the price up,) we don't believe in it. Every bidder and seller has the assurance of knowing a bona fide bidder is behind every bid.

Partnership – We work with your local real estate professional to offer a turn-key solution.
One Platform — Two Solutions
STANDARD AUCTION
BEST FOR SIMPLE SALES
A traditional auction offers a date certain for sale, low starting bid & competitive online bidding. Works best for easy-to-value properties.
FRE's auction platform boasts the following features:
All Cash 30-day close
Creates a sense of urgency
Property is sold as-is where-is
Last Call® to maximize value
AUCTION PLUS®
BEST FOR COMPLEX TRANSACTIONS
Similar to an auction, but prospective buyers and their agents can include predetermined contingencies and documentation with their bid.
As the seller, you may provide bid parameters including:
Pricing Guidance
Minimum earnest money deposit
Maximum length of due diligence
Stipulated contingencies
SCHEDULE A 15 MINUTE DEMO
CLIENTS WE'VE WORKED WITH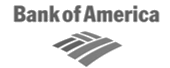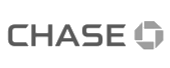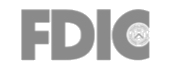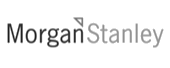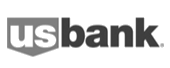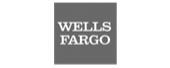 TESTIMONIALS